This is a "Five for Friday" NUMBERS EDITION!
ONE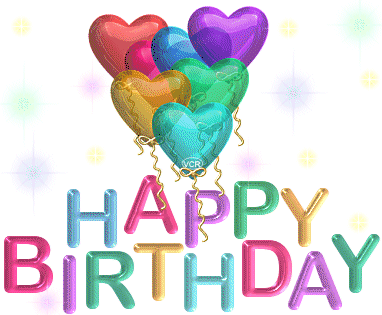 Happy

41

st Birthday to my sister Angella and Happy 18th Birthday to my niece Alexis. I can't believe she's that old. I remember the day she was born. I was in middle school. ha! My sister was due on the 14th, but my dad had teased her for her entire pregnancy saying my niece was coming on the first. My sister kept insisting that she was not delivering 2 weeks early. My dad picked me up from school and said, "Angie had her baby". I said, "Ha ha, yeah right. April fools!" He said, "No, I'm serious. It's not an April Fool's." I told him I didn't believe him. He said he didn't believe it either. He actually hung up the phone after talking to my sister and then called the hospital back to see if she was really there. LOL! She was! :) I hope you both have a fabulous birthday! Love you!
TWO
This is my

500

th post!!!! Oh my word! Can you believe it? That number seems huge to me. I had no idea when I started that it will still be going this many posts later. Happy 500th post! :)
THREE
There are only

100

days until the baby is due! AHHH! Tomorrow we will be in the double digits instead of three. Oh my!
It's starting to feel close.
FOUR
Our insurance starts

TODAY

. No more waiting. Thank the Lord! Also, we should be getting some money back from my OBGYN. We had to pay in full (although we only paid half) at the start. They said if we got insurance that we would be refunded. We paid

$

1250

and only went to

3

appointments, so I sure hope we get something back!
FIVE
14

days until I go to Ohio!
16
days until my shower. So excited.